Contemporary Dance at Operaluna
The Storm | James Wilton Dance
You can't see the wind, but you can see how it changes objects. 
You can't see unhappiness, but you can see how it changes people.
You can't see unhappiness, but you can see how it changes people.
A low becomes a depression, a depression becomes a storm. 
When you're unhappy people say ' it will blow over'
There is calm before the storm, is there one afterwards? .

Performed by ten singers and four instrumentalists in a new orchestration for piano, cello, violin and woodwind; this coming-of-age story is a requiem for lost innocence and a triumphant celebration of hard-won independence – told through some of the most glorious music ever written.
Wednesday 24th April 2019, 7.00pm
Memorial Hall, Dauntsey's School, West Lavington, SN10 4HE



Sponsors of Contemporary Dance at Operaluna
---
Past Performances at Operaluna


2015: James Wilton : Last Man Standing
A breathtaking evening by one of the UK's most in-demand dance companies. James Wilton's distinctive movement style is raw, powerful and dynamic. Influenced by martial arts, breakdance and capoeira; high-energy episodes are juxtaposed with meaningful moments of calm and reflection.
"a bold, fresh, innovative, modern piece of work with real intent and ambition" thepublicreviews.com
Featuring six engaging dancers with exceptional physical skill, Last Man Standing explores the fragility of human existence. The dancers use their full arsenal of throws, lifts and slides in a desperate, determined fight to survive.
An intense, compelling and moving experience directed by a multi-award winning choreographer.
Last Man Standing is commissioned by Dance City with support from Falmouth University, Plymouth Dance, Barbican Theatre Plymouth and Arts Council England, Grants for the Arts.
---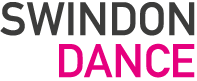 Presented in partnership with
2014: Phoenix Dance Theatre Works
by Ivgi & Greben, Darshan Singh Bhuller and Didy Veldman
Artistic Director Sharon Watson, See Blue through and Mapping
Internationally renowned contemporary dance company Phoenix Dance Theatre presented a diverse programme that featured two new works and one classic from the company's archive. The programme featured the first UK work by exciting European choreographic duo Ivgi & Greben. Didy Veldman's See Blue Through plunged the stage into a fascinating, mysterious undersea world. Completing the bill was a work by former Phoenix Artistic Director Darshan Singh Bhuller. His first work for Phoenix since 2006, this stunning piece was inspired by his Mapping series of works, and was filled with thrilling, dynamic and physical choreography.
"There's nothing this mid-scale ensemble cannot tackle and come out victorious."
Dance Europe, March 2013